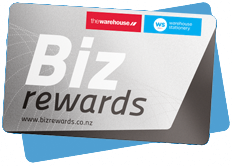 COVID-19 Update
Following the government announcement on the 23rd March regarding COVID-19, we regret to share that we will be unable to fulfil new BizRewards redemptions until further notice, as our redemption provider has been deemed a non-essential business. Additionally, any redemption orders made prior to 23 March may not be dispatched due to delays with courier and postal services.
We appreciate your understanding and look forward to resuming BizRewards redemptions as soon as possible.
Any outstanding redemption requests will remain in the system for further processing. If you have any questions on your redemption request, please send us an email. Thank you for your understanding.